Kilims

Medallions

Silk Carpets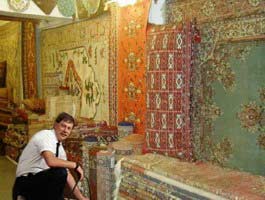 About Fidan Carpets & Flooring

Based in Mineola, NY, Fidan Carpets & Flooring has serviced both residential and commercial customers for over 25 years. Our professional and high-quality services allow us to become the carpet vendor and carpeting installer of choice for local home owners and building contractors.

When you need quality carpets for your home or business, think of Fidan Fine Carpets first. We carry one of the largest stocks of new orientals and antique Persian Kilims and Medallions from many countries of manufacture. Located in Mineola, we offer free estimates for all your carpeting needs.
We also design, sell and install hardwood floors. Our full selection includes woods from traditional oak to Brazilian cherry, laminates and factory finished composites. Call our store to find out how to measure, or set up a free, no-obligation estimate in your home or office.
At Fidan Carpets & Flooring, we pride ourselves on excellent customer service and high-quality products. Whether you are thinking of renovating, or are interested in commissioning new floors, we can help you choose the right carpets, wall-to-wall carpeting, or hardwood or even marble flooring for your needs.

Visit our showroom today, and learn more about how Fidan Carpets & Flooring carpets can change the look of a room in your home.

Showroom Hours: Mon. - Fri. 9am to 6pm -and- Saturdays 10am to 5pm
Showroom Telephone: 516.385.4488 Email:
Info@FidanCarpets.net