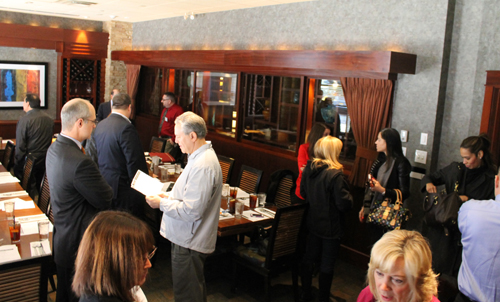 Visit our meeting to see if our BNI Referral Systems will work for you to generate qualified business referrals!

Request Meeting Invitation >> Click Here
Contact us at BNI Networking
Garden City NY • Midday Referrals
General Questions? Contact:

President@MiddayReferrals.com

631-806-7210
---
Meeting Location:

Seasons 52 Restaurant
630 Old Country Rd
Garden City, Long Island NY 11530





Every Tuesday our Long Island networking group members meet to exchange valuable business referrals and business leads. We also work constantly to expand every member's business network.

We invite you to visit one of our meetings and experience our friendly, effective networking system for yourself, whether your business is in Garden City, Bellmore, Wantagh, Seaford, Massapequa or any Nassau County Long Island town.

Seize this opportunity before your competitor does.

We host a Visitors' Day each quarter. Request to be added to our mailing list to be notified for details of our next Visitors' Day event.

Want to attend one of our meetings sooner? RSVP to : VisitorsDay@MiddayReferrals.com to contact us and arrange a visit to our next scheduled meeting at Seasons 52 Restaurant in Garden City NY at the Roosevelt Field Mall next to Grand Luxe Cafe.

Each meeting features presentations by our members, plus the opportunity to meet and network with dozens of outgoing, forward thinking Long Island business owners and local business professionals.

We cordially invite to our meeting to see how our system generates referrals.


Location for our next weekly lunch meeting:

Seasons 52 Restaurant
630 Old Country Road - Location L 102
Garden City, NY 11530 516-679-3300

Tuesday Lunch Meeting Time: 11:30 AM



At this meeting you will learn the BNI secrets to success through "word-of-mouth" marketing, and have a chance to lock out your competitors by applying for a seat at our table - one of the best networking groups on Long Island.
More details on our Events Page.

Click here to request email notifications of our Long Island Networking Events.
.